The secret of our success
Nigel learnt his trade with Trust House Forte, then Marchesi, a famous restaurant in Broadstairs. Following the retirement of Ken, he spends more time running the business side. Followers on Facebook will often see Nigel on their newsfeed in short videos.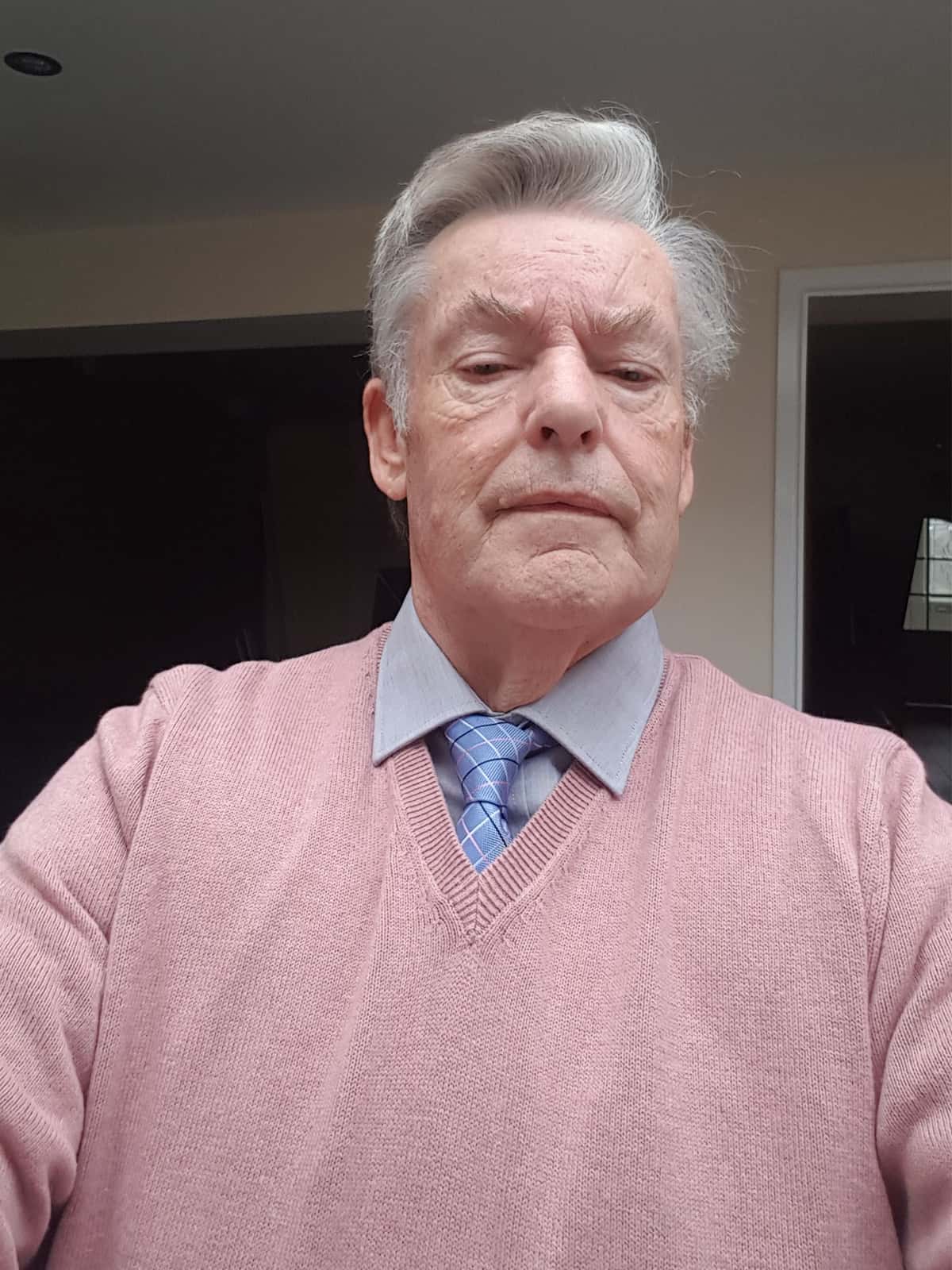 Ken is a qualified chef, and spent the early part of his career working in exclusive restaurants in Mayfair, London. Since 1980, he has jointly run the Newington Fish Bar with his brother Nigel. Nowadays, Ken is retired but can be found in the shop helping out.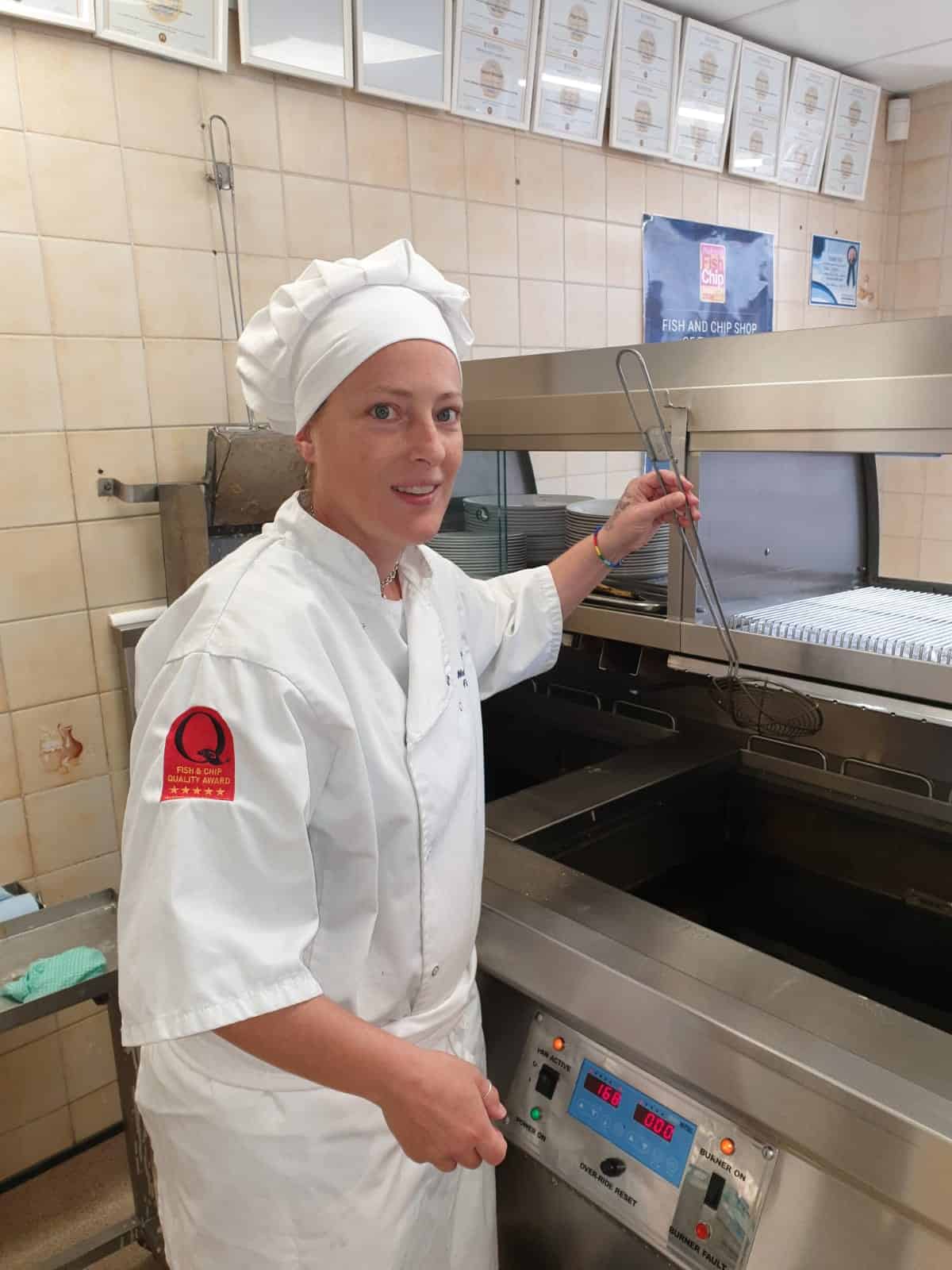 Took her City & Guilds education at Thanet tech and went onto manage the restaurant at North Forland Golf Course. After leaving there she went onto run the restaurant at Royal Temple Yacht Club before being poached by us.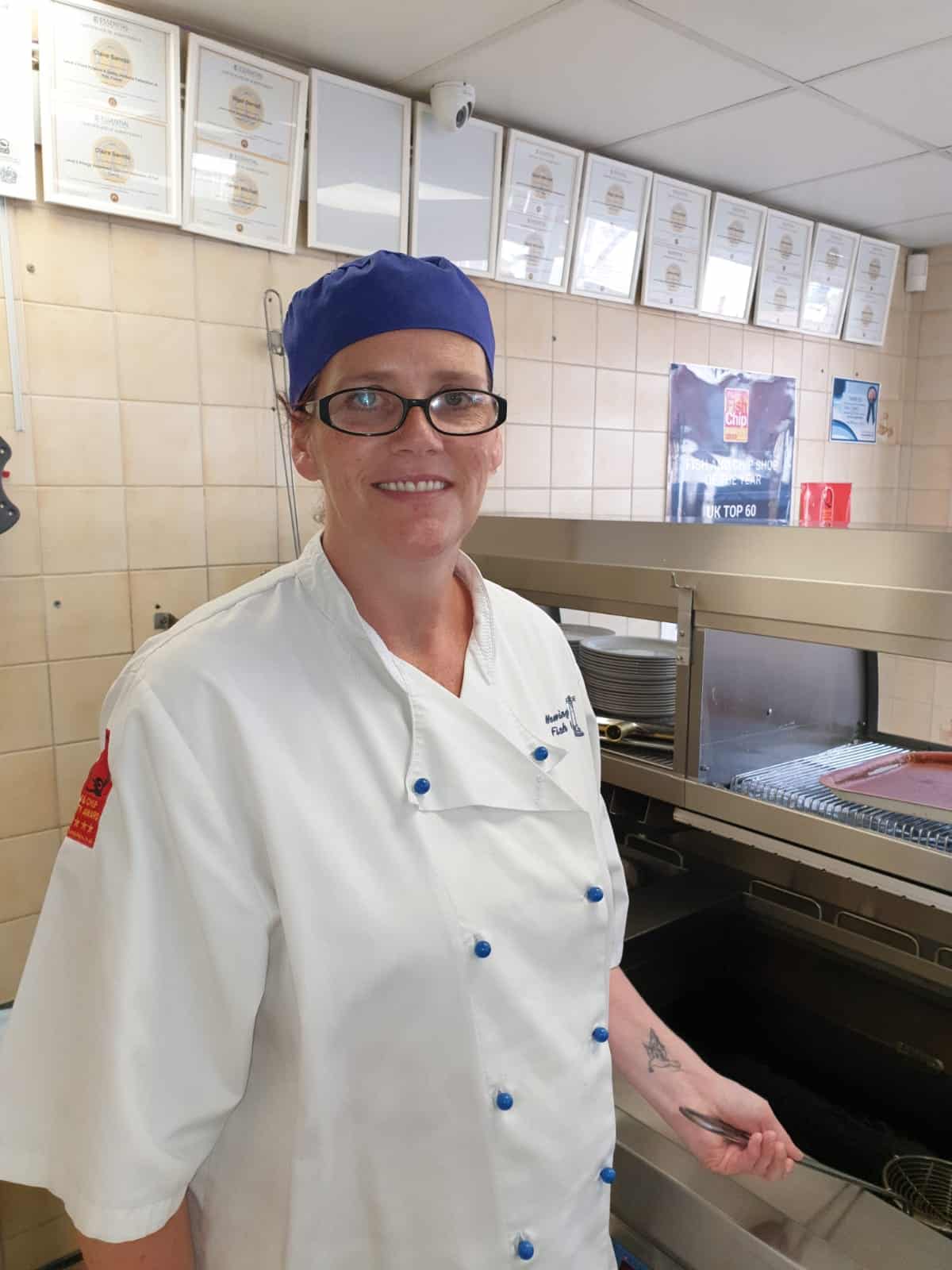 After Sarah had spent time bringing up her children, she started with us and quickly trained to take on a supervisory role and has now become joint Manager along with Claire.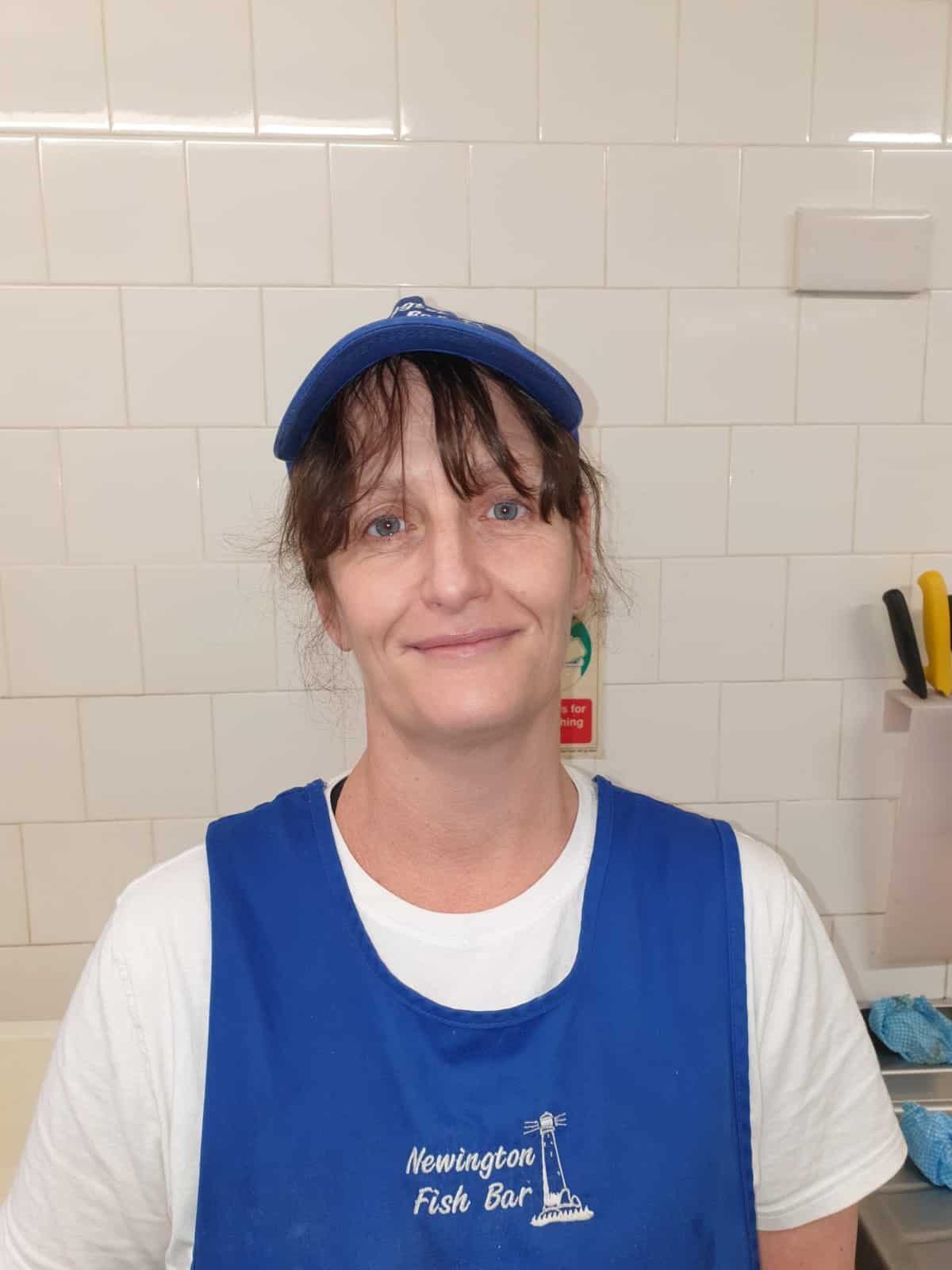 Former supervisor with Rooks The Butchers, Jenny joined us with a lot of qualifications that were transferrable to our trade and now holds a supervisory role with us.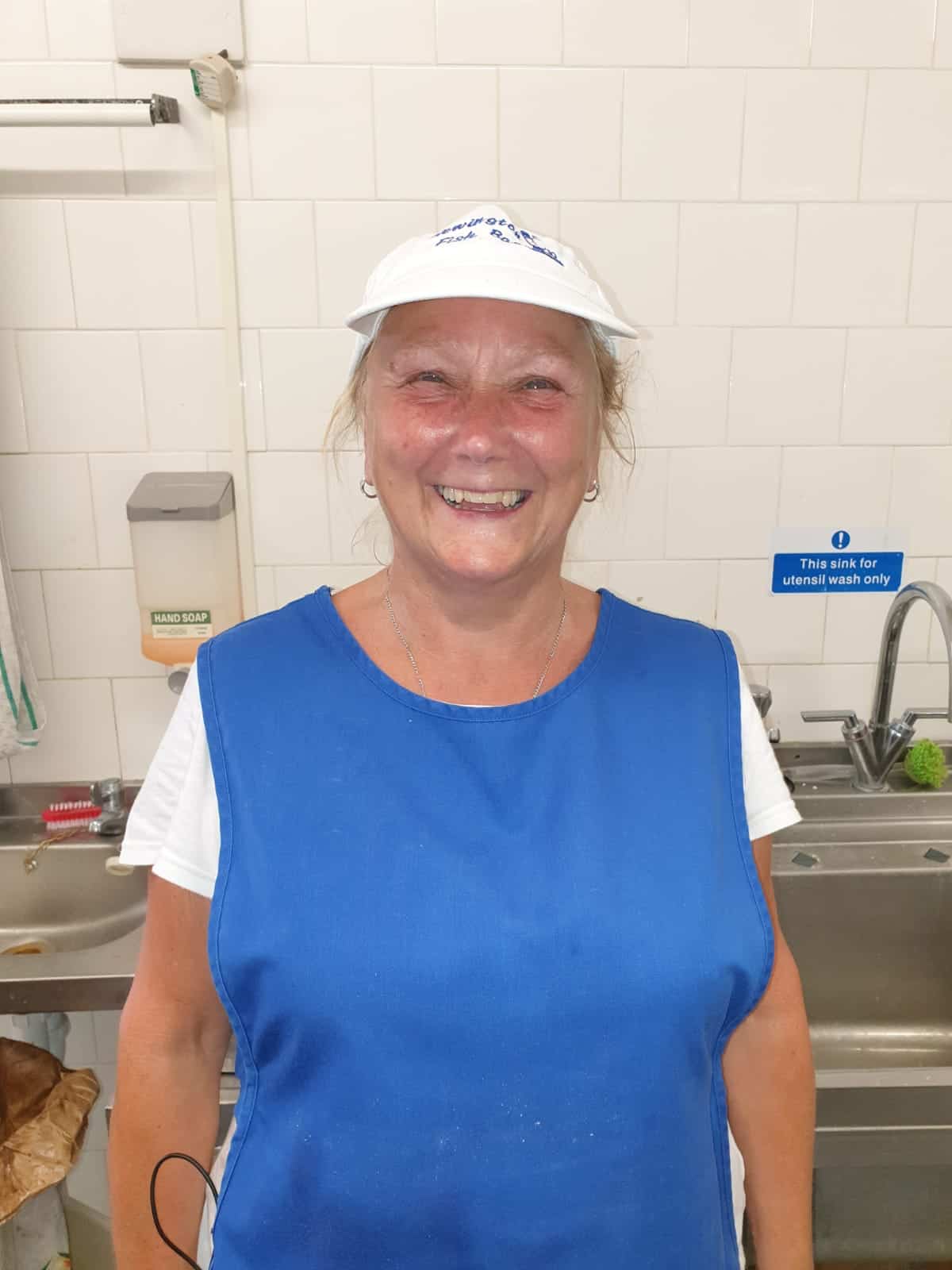 Sonia had spent a lot of her time working in local pubs and Corby Tea Rooms. She is well known for her friendly manner, and its amazing how many people she knows, just about ever customer that comes in.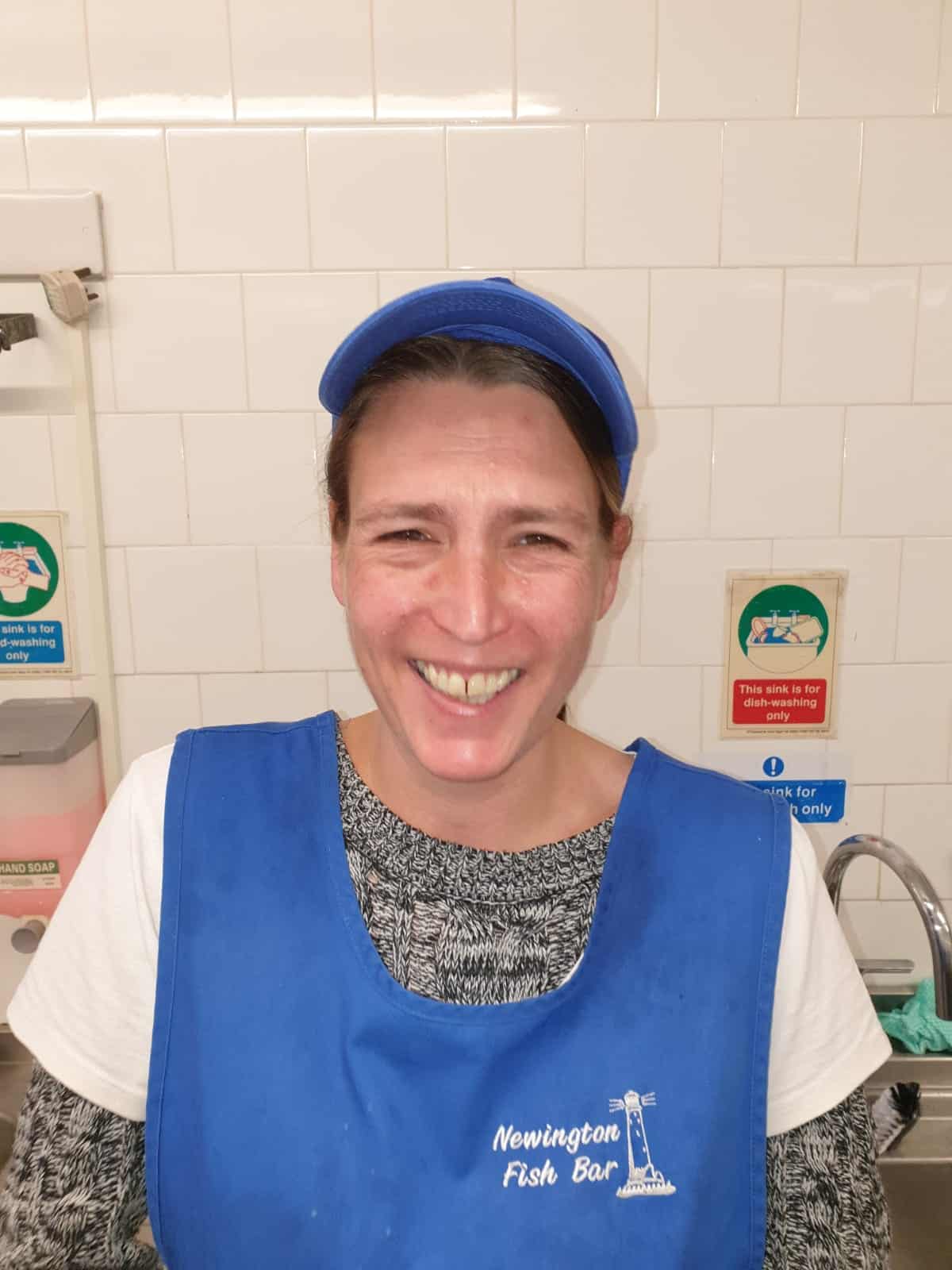 Sarah worked for us 15 years ago and left us to bring up her son and become a stay-at-home mum. She rejoined us in 2019 and is our main server during lunchtime, Monday-Friday.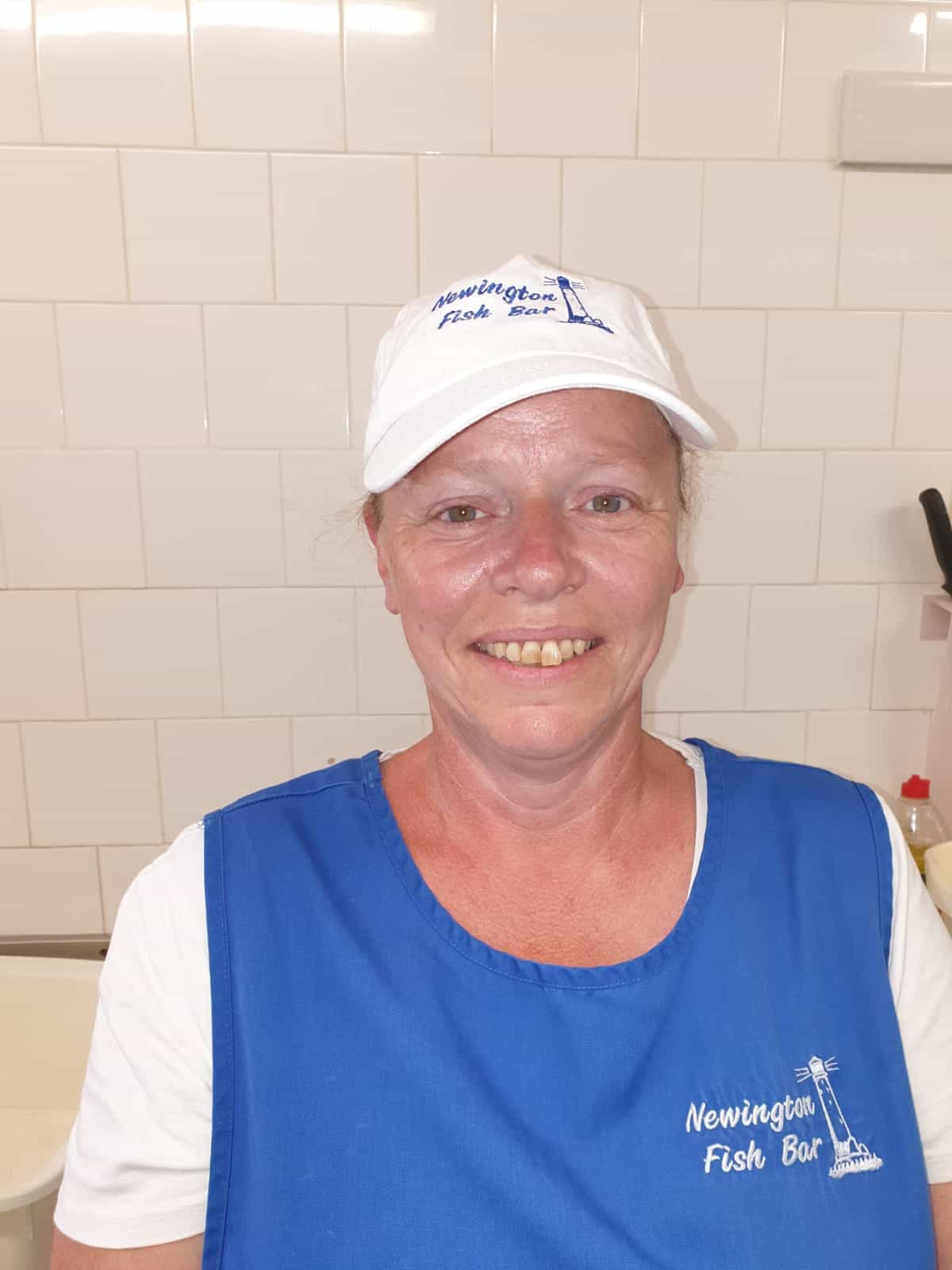 Melanie joined us earlier this year 2021 and is progressing perfectly into her role as a qualified server.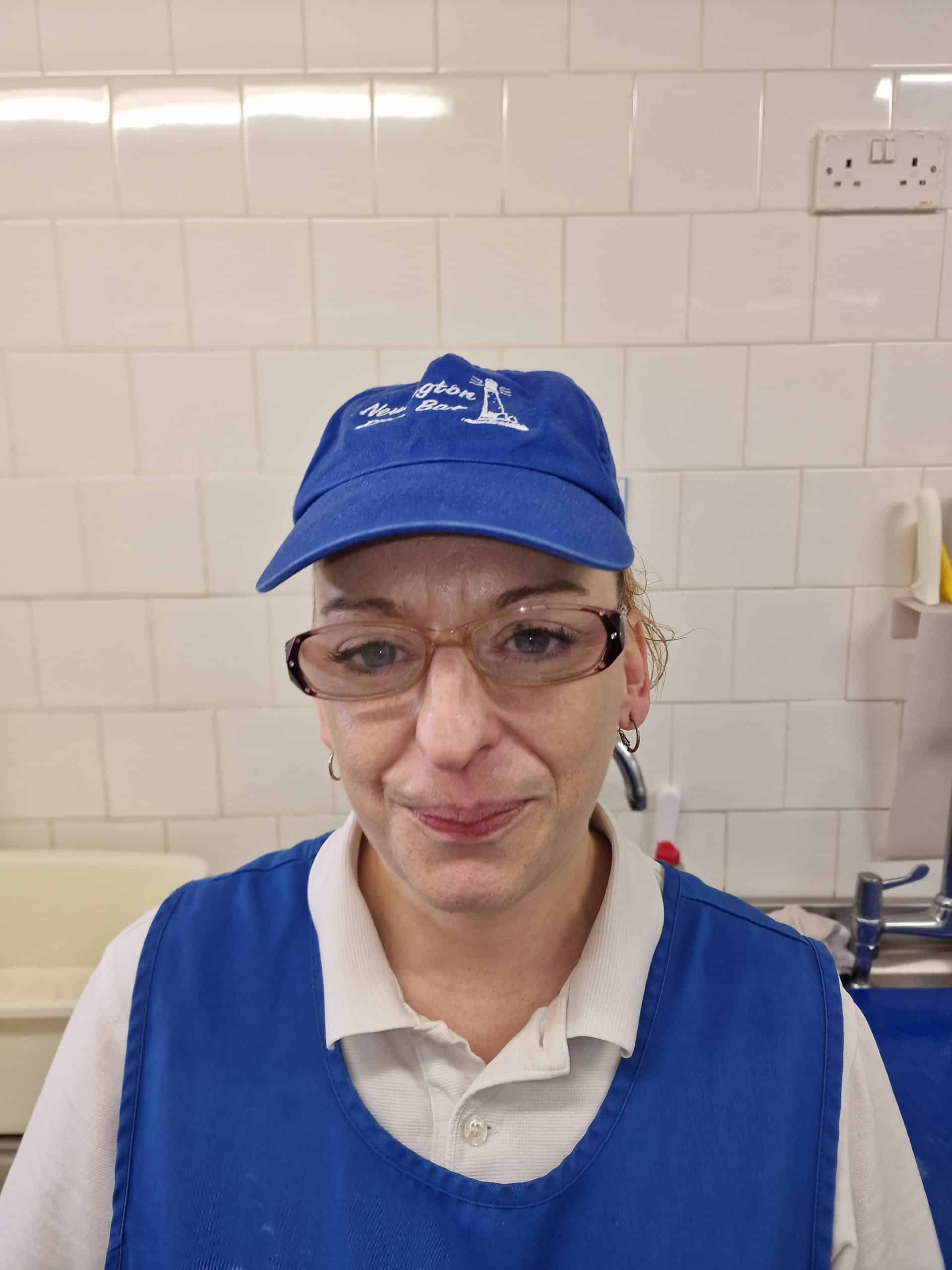 Kerry Ann joined us in 2022  and is progressing perfectly into her role as a qualified server.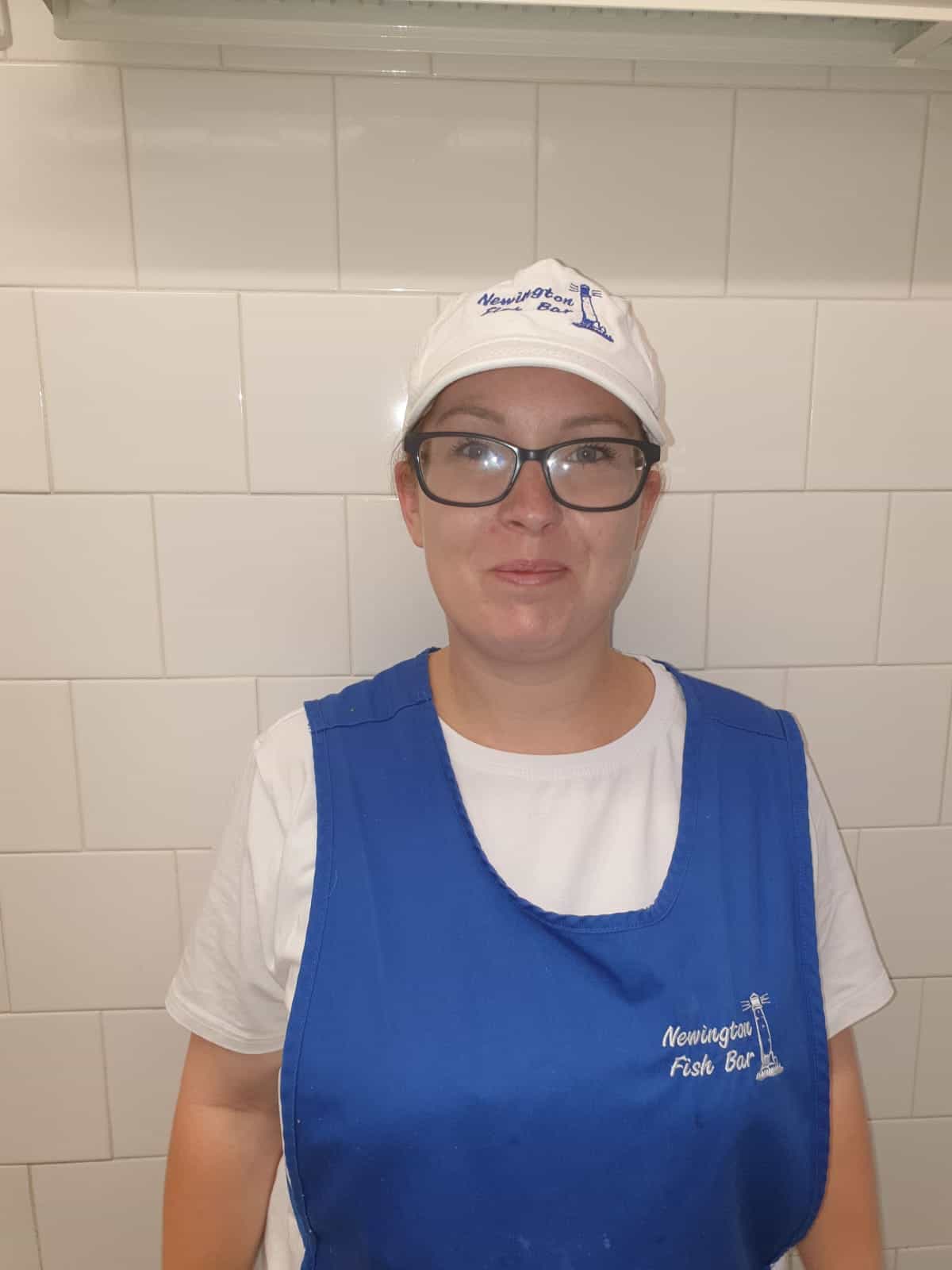 Natasha started with us at the beginning of 2020 and soon fitted in, she had time of this year to have her baby boy and has now returned to her job.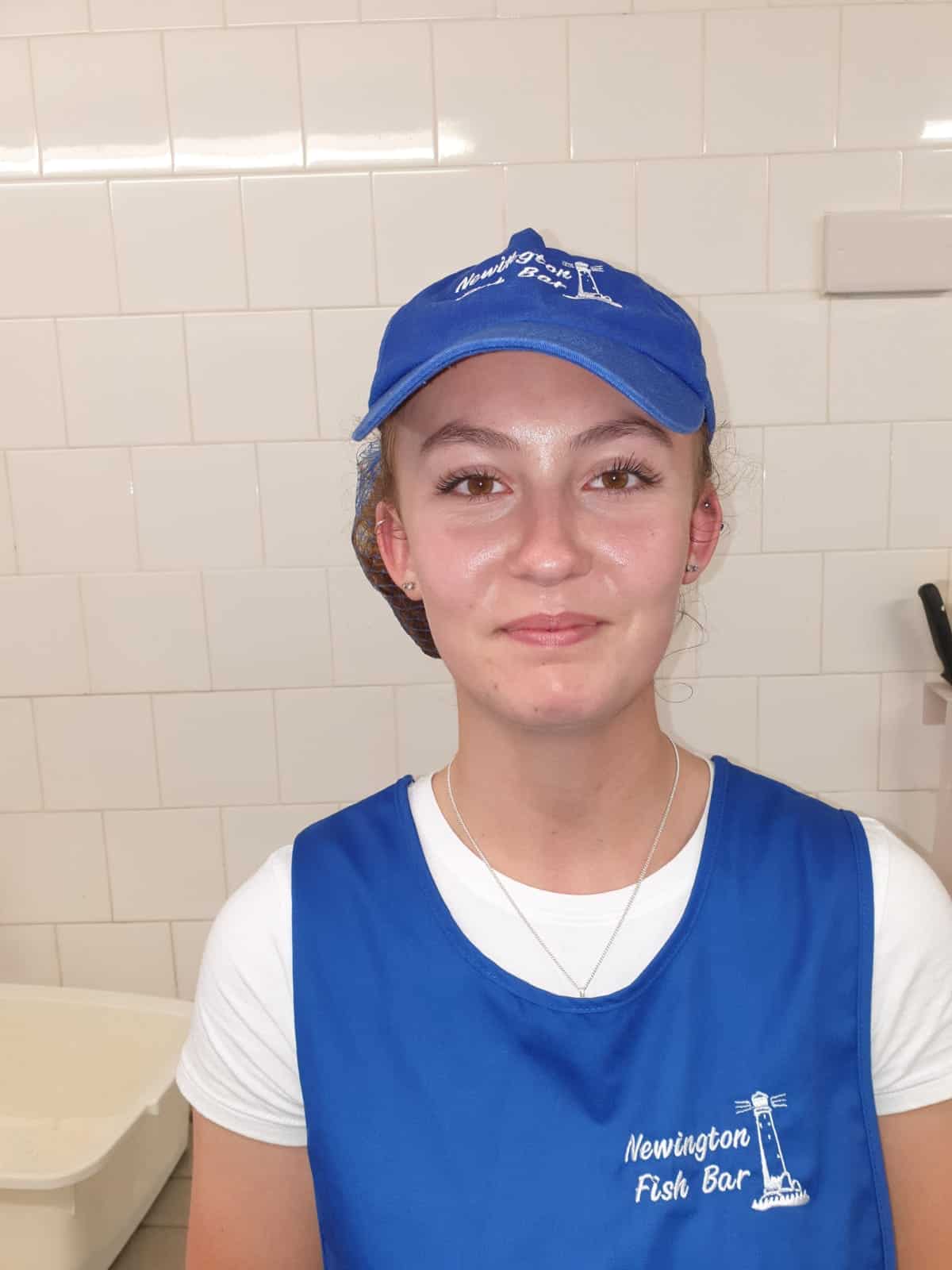 Summer is one of our younger assistants who started earlier this year 2021. She is working with us part-time while she is studying at college.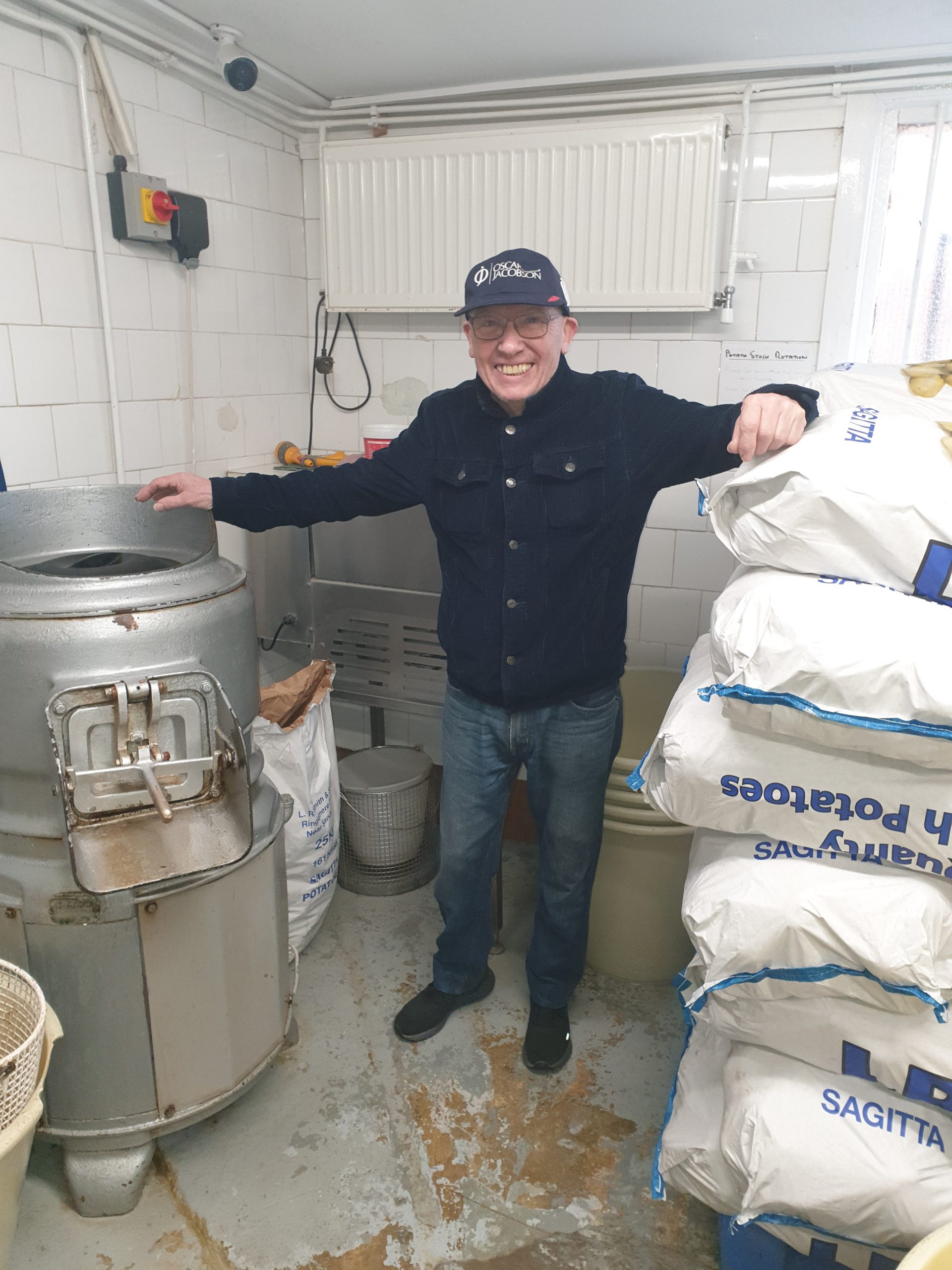 Bruce  started with us in late 2021 after retiring from his career in the printing world and now enjoys just working part time as our Potato Process Technician.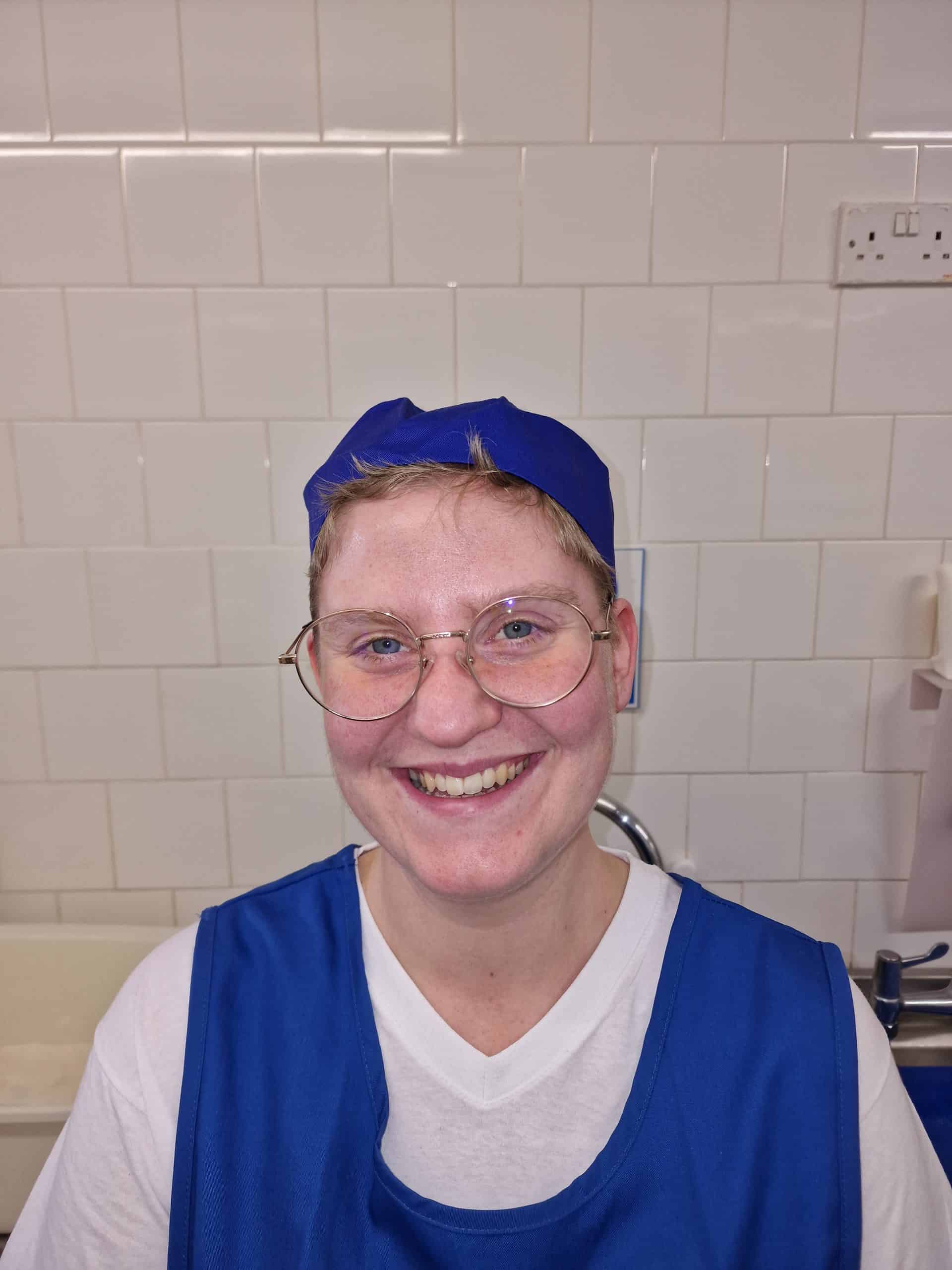 Ferne has joined us in 2023 she is only working on Saturdays while during the week she at university taking BSc (hons) degree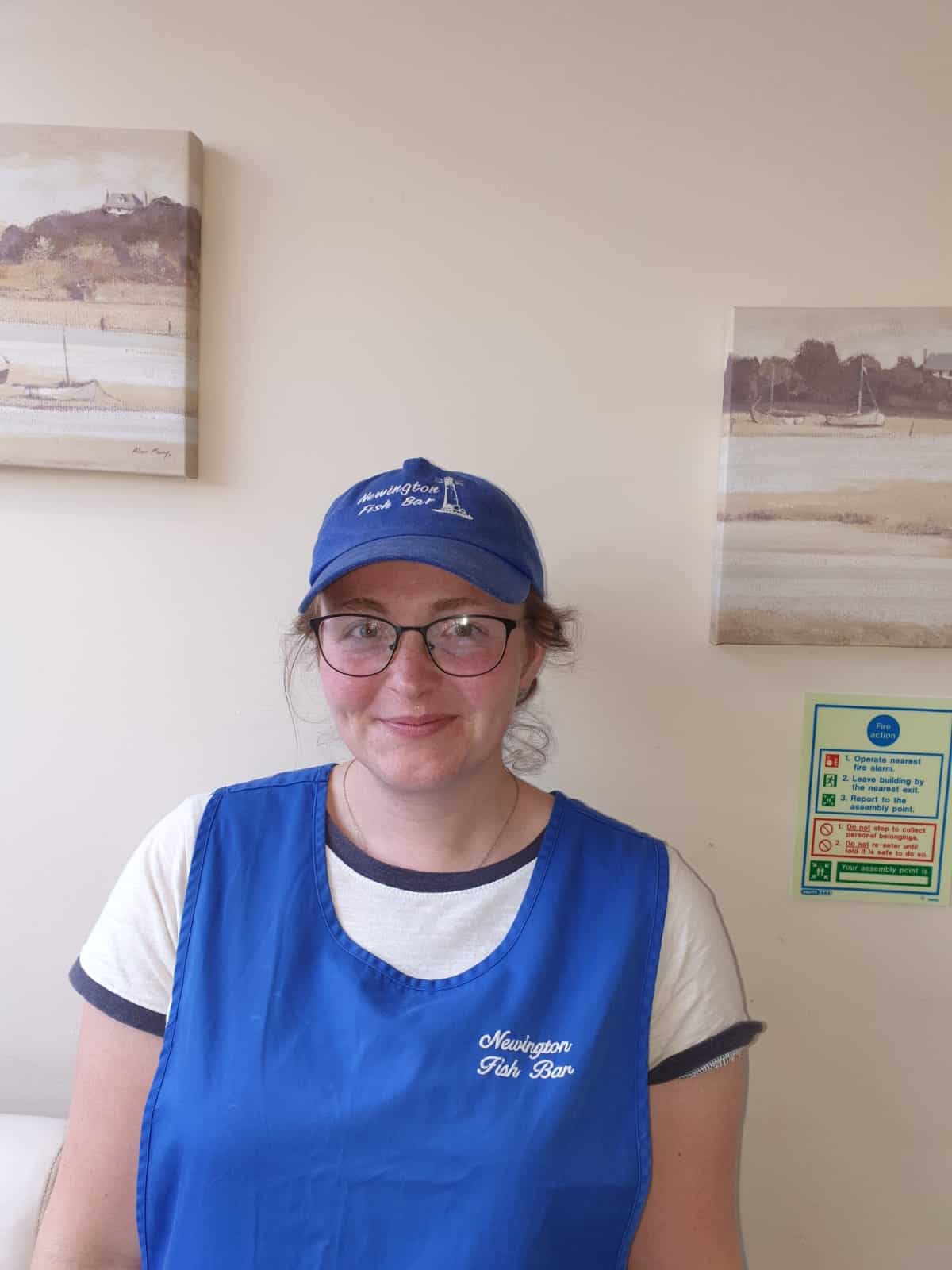 Dana has been with us for a few years and does holiday  cover also special occasions, but due to her husband having an important hospital job is unable to go on the rota permanently.
Order Now and Collect In Store
Order Your Fish & Chips Online